Red mini registration:
HMP 729 G
David and his father were responsible for the supply of cars and vehicles used in the film, alias Blemin Motors.
Disley Jones, Production Director was responsible for the look of all the vehicles.
Passenger - Michael Caine (Charlie Croker)
David Salamone is British now living in France.

----Stunt driver of the Red Mini,----Rémy Julienne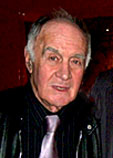 Driver Actor of the Red Mini David Salamone (Domonic)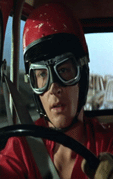 DS 'Shall we synchronize our watches?'
MC 'Damn it! Brake, or we'll be in the cabin'